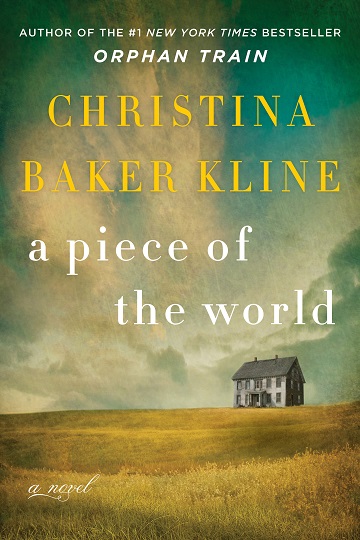 A Piece of the World
by Christina Baker Kline
To Christina Olson, the entire world was her family's remote farm in the small coastal town of Cushing, Maine. Born in the home her family had lived in for generations, and increasingly incapacitated by illness, Christina seemed destined for a small life. Instead, for more than twenty years, she was host and inspiration for the artist Andrew Wyeth, and became the subject of one of the best known American paintings of the twentieth century.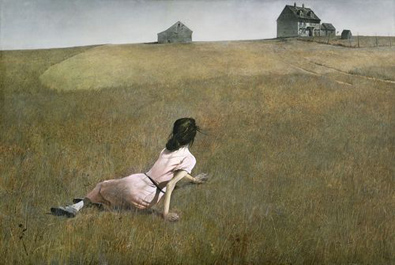 As she did in her beloved smash bestseller Orphan Train, Christina Baker Kline interweaves fact and fiction in a powerful novel that illuminates a little-known part of America's history. Bringing into focus the flesh-and-blood woman behind the portrait, she vividly imagines the life of a woman with a complicated relationship to her family and her past, and a special bond with one of our greatest modern artists.
Told in evocative and lucid prose, A Piece of the World is a story about the burdens and blessings of family history, and how artist and muse can come together to forge a new and timeless legacy.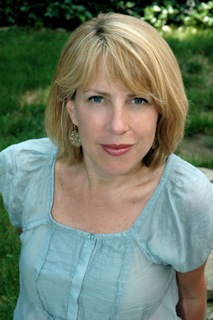 The Author
Christina Baker Kline is the author of the novel A Piece of the World (2017). Kline has written five other novels — Orphan Train, The Way Life Should Be, Sweet Water, Bird in Hand, and Desire Lines — and written or edited five works of nonfiction. Her 2013 novel Orphan Train spent more than two years on the New York Times bestseller list, including five weeks at # 1, and was published in 40 countries. More than 100 communities and colleges have chosen it as a "One Book, One Read" selection. Her adaptation of Orphan Train for young readers is Orphan Train Girl (2017).
In addition to her fiction, Kline is co-author, with her mother, Christina Looper Baker, of a book on feminist mothers and daughters, The Conversation Begins, and the editor of four nonfiction anthologies. Her essays, articles, and reviews have appeared in The New York Times, the San Francisco Chronicle, Money, More, and Psychology Today, among other places. She is a member of the Advisory Board for Roots & Wings, a nonprofit that provides support for at-risk adolescent and aged-out foster care youth.
Learn more about Christina and her books at christinabakerkline.com.
Andrew Wyeth and Christina's World
Andrew Wyeth – official website
Farnsworth Art Museum – Olson House
MOMA: A Closer Look at Christina's World
BBC Michael Palin in Wyeth's World: