Previous One Book Reads
2022: Nathaniel Philbrick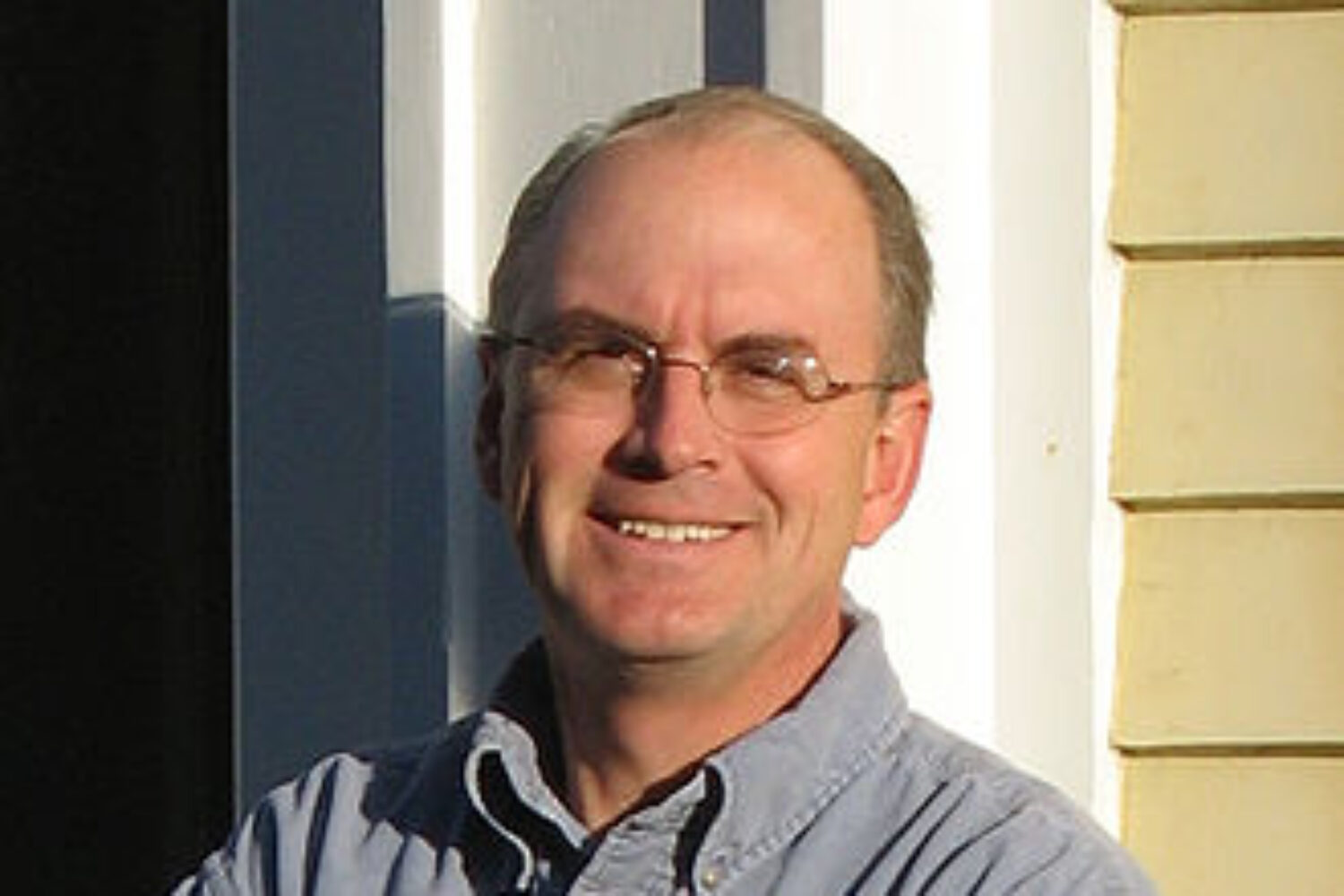 Nathaniel Philbrick was born in Boston, Massachusetts, and grew up in Pittsburgh, Pennsylvania. He earned a BA in English from Brown University and an MA in America Literature from Duke University, where he was a James B. Duke Fellow. He was Brown University's first Intercollegiate All-American sailor in 1978, the same year he won the Sunfish North Americans in Barrington, RI. After working as an editor at Sailing World magazine, he wrote and edited several books about sailing, including The Passionate Sailor, Second Wind, and Yaahting: A Parody.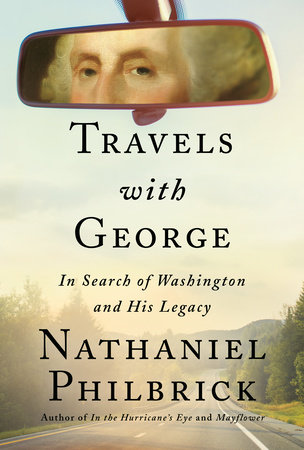 In 1986, Philbrick moved to Nantucket with his wife Melissa and their two children.  In 1994, he published his first book about the island's history, Away Off Shore, followed in 1998 by a study of the Nantucket's native legacy, Abram's Eyes. He was the founding director of Nantucket's Egan Maritime Institute and is a research fellow at the Nantucket Historical Association.
"Does George Washington still matter?




Bestselling author Nathaniel Philbrick argues

for Washington's unique contribution to the

forging of America by retracing his journey as

a new president through all thirteen former

colonies, which were now an unsure nation.

Travels with George

marks a new first-person

voice for Philbrick, weaving history and

personal reflection into a single narrative."
---
2021: Elizabeth Letts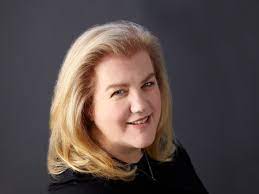 Elizabeth Letts is the #1 New York Times bestselling author of The Eighty-Dollar Champion and The Perfect Horse, which won the PEN Center USA Literary Award for research nonfiction, as well as the novel Finding Dorothy. She lives in Southern California.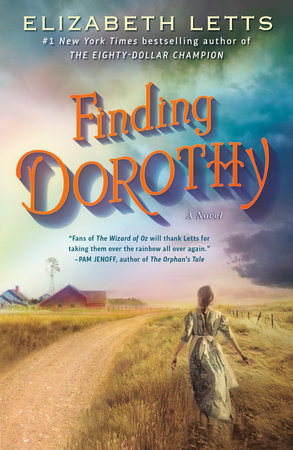 This richly imagined novel tells the story behind The Wonderful Wizard of Oz, the book that inspired the iconic film, through the eyes of author L. Frank Baum's intrepid wife, Maud.
Hollywood, 1938: As soon as she learns that M-G-M is adapting her late husband's masterpiece for the screen, seventy-seven-year-old Maud Gage Baum sets about trying to finagle her way onto the set. Nineteen years after Frank's passing, Maud is the only person who can help the producers stay true to the spirit of the book—because she's the only one left who knows its secrets.
But the moment she hears Judy Garland rehearsing the first notes of "Over the Rainbow," Maud recognizes the yearning that defined her own life story, from her youth as a suffragette's daughter to her coming of age as one of the first women in the Ivy League, from her blossoming romance with Frank to the hardscrabble prairie years that inspired The Wonderful Wizard of Oz. Judy reminds Maud of a young girl she cared for and tried to help in South Dakota, a dreamer who never got her happy ending. Now, with the young actress under pressure from the studio as well as her ambitious stage mother, Maud resolves to protect her—the way she tried so hard to protect the real Dorothy.
Elizabeth Letts is a master at discovering and researching a rich historical story and transforming it into a page-turner. Finding Dorothy is the result of Letts's journey into the amazing lives of Frank and Maud Baum. Written as fiction but based closely on the truth, Elizabeth Letts's new book tells a story of love, loss, inspiration, and perseverance, set in America's heartland.
---
2019: Andre Dubus III
Andre Dubus III is the author of seven books: The Cage Keeper and Other Stories, Bluesman, Dirty Love, and the New York

Times bestsellers, House of Sand and Fog, The Garden of Last Days, Gone So Long and his memoir, Townie, a #4 New York Times bestseller and a New York Times "Editors Choice". His work has been included in The Best American Essays of 1994 and The Best Spiritual Writing of 1999, and his novel, House of Sand and Fog was a finalist for the National Book Award, a #1 New York Times Bestseller, and was made into an Academy Award-nominated film starring Ben Kingsley and Jennifer Connelly.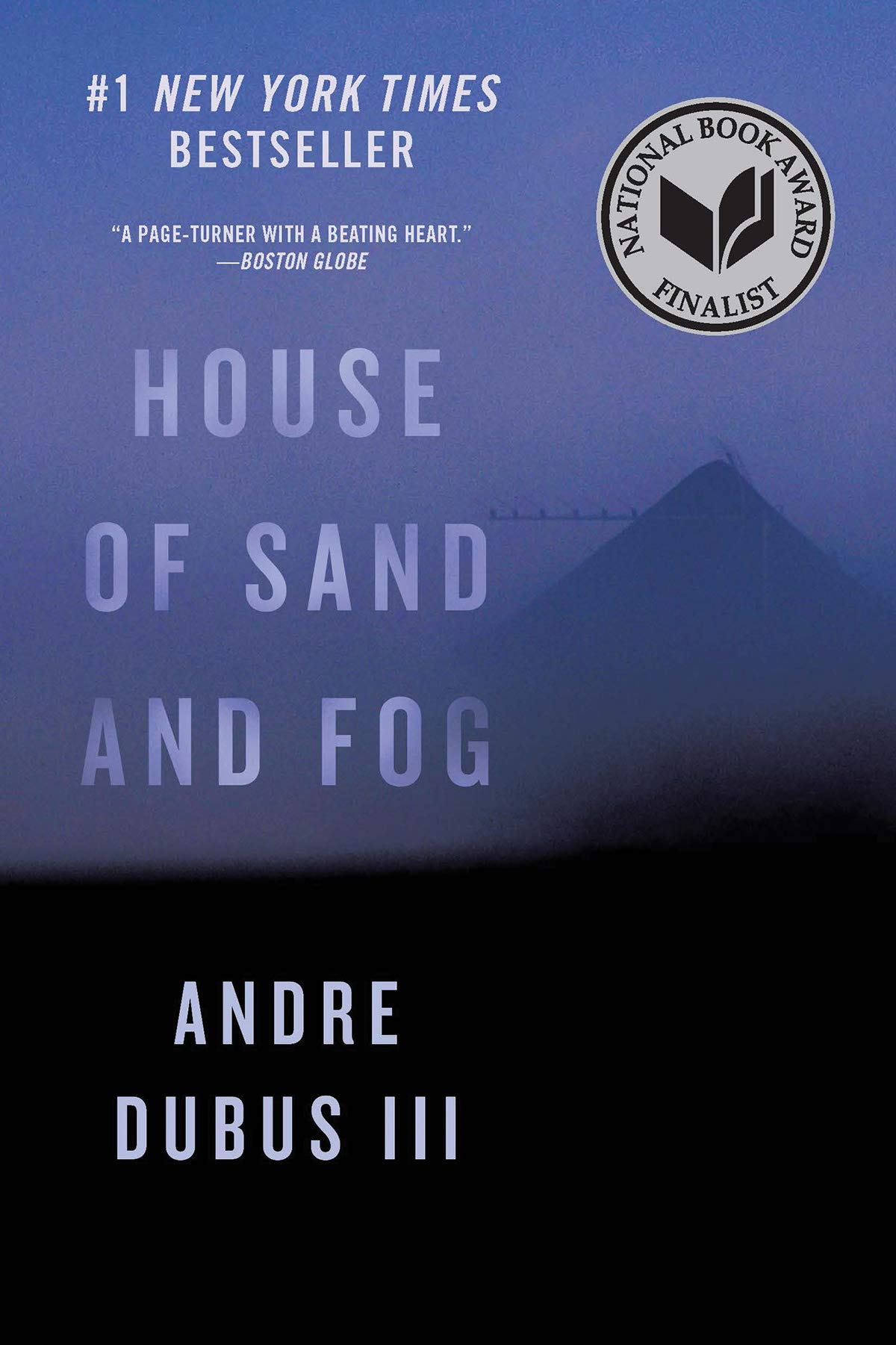 As a narrator of his audio books, he has won an Audiofile "Best Voices of the Year" award for his 2011 memoir, Townie, (Blackstone Audiobooks), a 2013 "Earphones" award for Dirty Love, (Audible), and is a 2014 Finalist for an "Audie Award" for his short story collection, The Cage Keeper and Other Stories, (Blackstone Audiobooks).
Mr. Dubus has been awarded a Guggenheim Fellowship, The National Magazine Award for Fiction, Two Pushcart Prizes, and he is a 2012 recipient of an American Academy of Arts and Letters Award in Literature. His books are published in over twenty-five languages, and he teaches full-time at the University of Massachusetts Lowell. He lives in Massachusetts with his wife, Fontaine, a modern dancer, and their three children.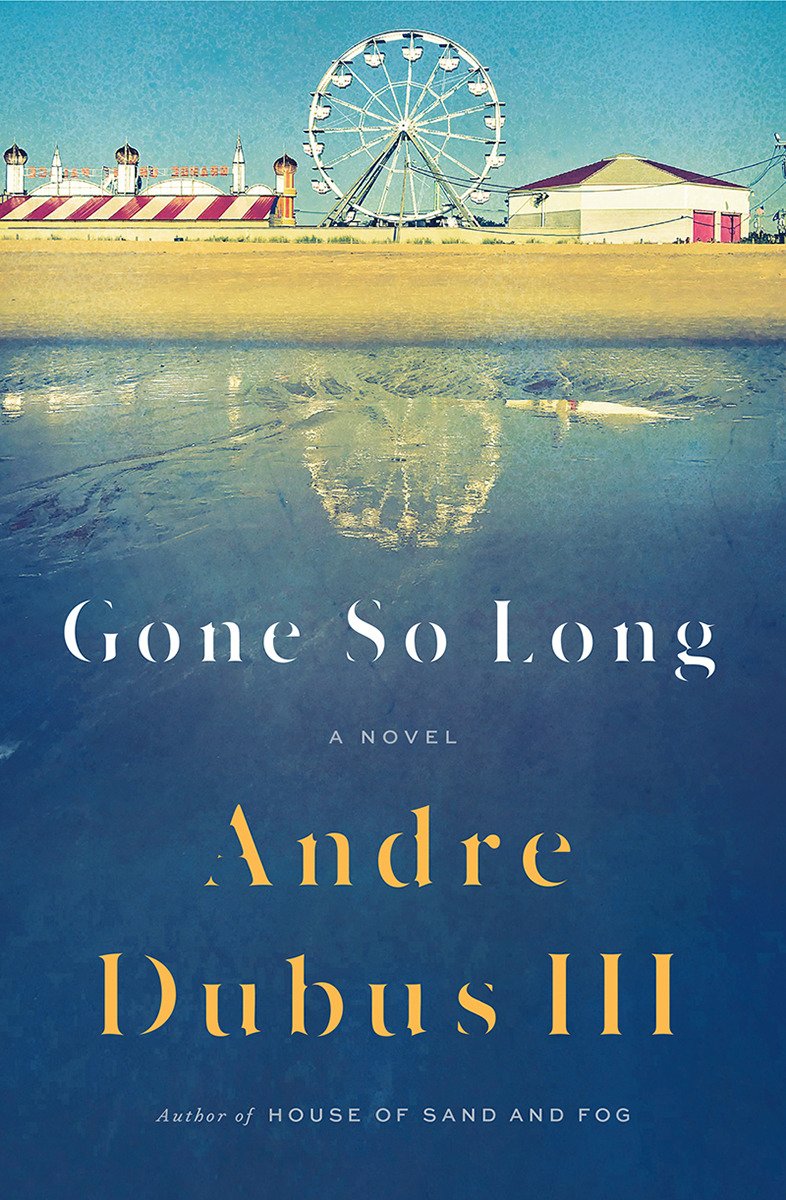 Andre Dubus III's first novel in a decade is a masterpiece of thrilling tension and heartrending empathy.
Few writers can enter their characters so completely or evoke their lives as viscerally as Andre Dubus III. In this deeply compelling new novel, a father, estranged for the worst of reasons, is driven to seek out the daughter he has not seen in decades.
Daniel Ahearn lives a quiet, solitary existence in a seaside New England town. Forty years ago, following a shocking act of impulsive violence on his part, his daughter, Susan, was ripped from his arms by police. Now in her forties, Susan still suffers from the trauma of a night she doesn't remember, as she struggles to feel settled, to love a man and create something that lasts. Lois, her maternal grandmother who raised her, tries to find peace in her antique shop in a quaint Florida town but cannot escape her own anger, bitterness, and fear.
Cathartic, affirming, and steeped in the empathy and precise observations of character for which Dubus is celebrated, Gone So Long explores how the wounds of the past afflict the people we become, and probes the limits of recovery and absolution.
2018: The Other Einstein, by Marie Benedict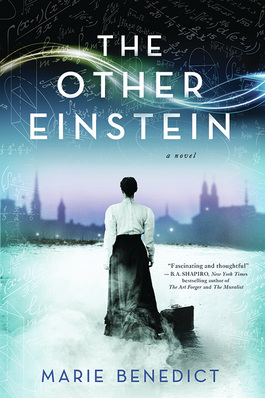 Mileva Maric has always been a little different from other girls. Most twenty-year-olds are already wives, not studying physics at an elite Zurich university with only male students trying to outdo her clever calculations. But Mileva has been smart enough to know that, for her, math is an easier path than marriage.And then fellow student Albert Einstein takes an interest in her, and the world turns sideways. Theirs becomes a partnership of the mind and of the heart, but there might not be room for more than one genius in a marriage.​THE OTHER EINSTEIN is the story of Einstein's wife, a brilliant physicist in her own right, whose contribution to the special theory of relativity is hotly debated and may have been inspired by her own profound and very personal insight. It offers us a window into a brilliant, fascinating woman whose light was lost in Einstein's enormous shadow.
Marie Benedict is a lawyer with more than ten years' experience as a litigator at two of the country's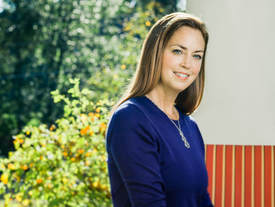 premier law firms. She is a magna cum laude graduate of Boston College with a focus in History and Art History, and a cum laude graduate of the Boston University School of Law. While practicing as a lawyer, Marie dreamed of a fantastical job unearthing the hidden historical stories of women — and finally found it when she tried her hand at writing. She embarked on a new, narratively connected series of historical novels with THE OTHER EINSTEIN, which tells the tale of Albert Einstein's first wife, a physicist herself, and the role she might have played in his theories. Her next novel in this series — CARNEGIE'S MAID — was released in January 2018. Writing as Heather Terrell, Marie also published the historical novels The Chrysalis, The Map Thief, and Brigid of Kildare.
---
2017: A Piece of the World, by Christina Baker Kline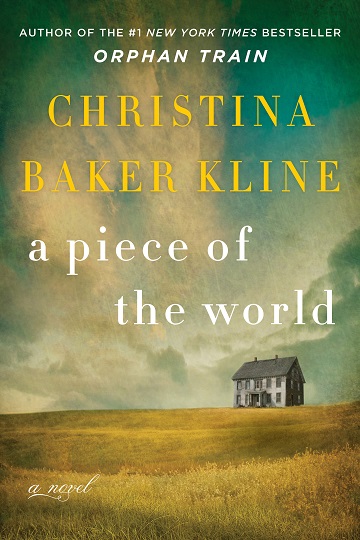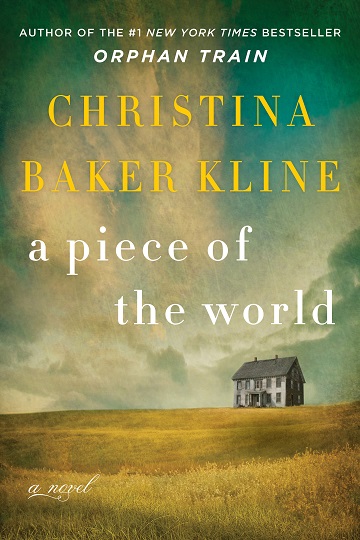 To Christina Olson, the entire world was her family's remote farm in the small coastal town of Cushing, Maine. Born in the home her family had lived in for generations, and increasingly incapacitated by illness, Christina seemed destined for a small life. Instead, for more than twenty years, she was host and inspiration for the artist Andrew Wyeth, and became the subject of one of the best known American paintings of the twentieth century. As she did in her beloved smash bestseller Orphan Train, Christina Baker Kline interweaves fact and fiction in a powerful novel that illuminates a little-known part of America's history. Bringing into focus the flesh-and-blood woman behind the portrait, she vividly imagines the life of a woman with a complicated relationship to her family and her past, and a special bond with one of our greatest modern artists. Told in evocative and lucid prose, A Piece of the World is a story about the burdens and blessings of family history, and how artist and muse can come together to forge a new and timeless legacy.
Kline was born in Cambridge, England, and raised there as well as in the American South and Maine. She is a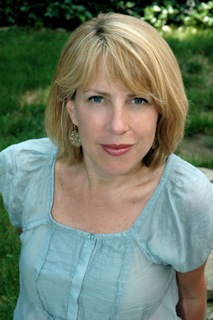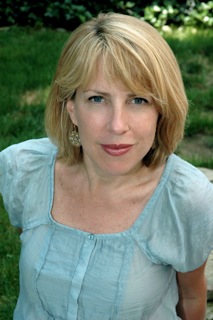 graduate of Yale, Cambridge, and the University of Virginia, where she was a Henry Hoyns Fellow in Fiction Writing. She has taught fiction and nonfiction writing, poetry, English literature, literary theory, and women's studies at Yale, NYU, and the University of Virginia, and served as Writer-in-Residence at Fordham University for four years. She is a recipient of several Geraldine R. Dodge Foundation Fellowships and Writer-in-Residence Fellowships at the Virginia Center for the Creative Arts.  She is on the advisory board of Roots & Wings, a foster-care organization in NJ; The Criterion Theatre in Bar Harbor, ME; and the Montclair Animal Shelter, and supports a number of libraries and other associations. Kline lives in an old house in Montclair, New Jersey, with her husband, David Kline, and three sons, Hayden, Will, and Eli.  She spends as much time as possible in an even older house in Southwest Harbor, Maine.
---
2016: The Boston Girl, by Anita Diamant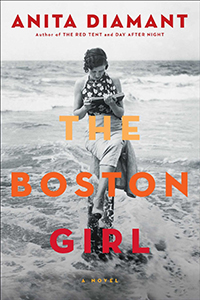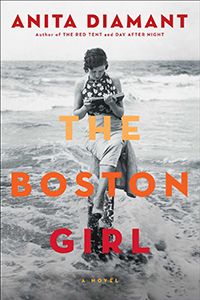 Anita Diamant's newest work of fiction in 2015 was The Boston Girl. Addie Baum is that Boston girl, born in 1900 to immigrant parents who were unprepared for and suspicious of America and its effect on their three daughters. Addie's intelligence and curiosity take her to a world her parents can't imagine—a world of short skirts, movies, celebrity culture, and new opportunities for women; a world where women finish high school, go to college, have a career, and find true love. The Boston Girl begins when Addie's twenty-two year old granddaughter asks, "How did you get to be the woman you are today?
Anita  was born in Brooklyn, New York in 1951, and grew up in Newark, New Jersey until she was twelve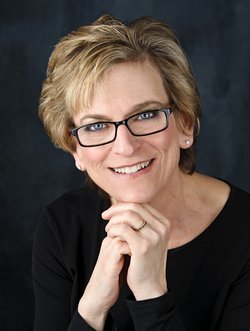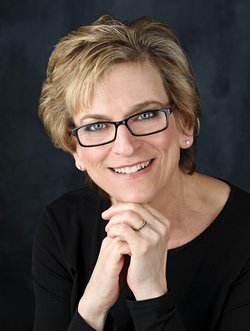 years old when her family moved to Denver, Colorado. She graduated from WashingtonUniversity in St. Louis with a degree in comparative literature and earned a Master's in American literature from Binghamton University in upstate New York.
In 1997, Diamant published her first work of fiction. Inspired by a few lines from Genesis, The Red Tent tells the story an obscure and overlooked character named Dinah, the only daughter of Jacob and Leah. The Red Tent became a word-of-mouth bestseller thanks to reader recommendations, book groups, and support from independent bookstores. In 2001, the Independent Booksellers Alliance honored The Red Tent as the "Booksense Best Fiction" of the year. The Red Tent has been published in more than 25 countries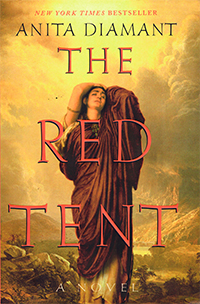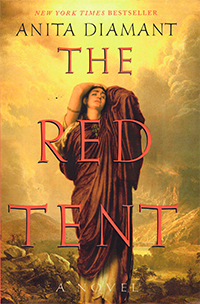 world wide, including Australia, England, Finland, France, Germany, Holland, Israel, Japan, Korea, Lithuania, Portugal, Spain, and Sweden. In 2014, the novel was adapted as a two-part, four-hour miniseries by Lifetime TV.
---
2015: What Strange Creatures by Emily Arsenault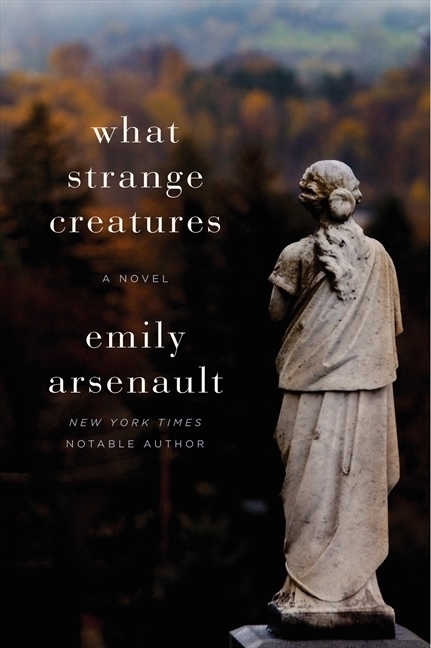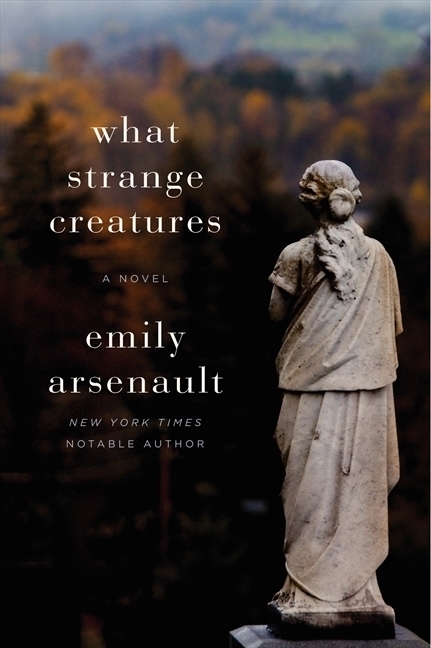 The Battle siblings are used to disappointment. Seven years after starting her PhD program—one marriage and divorce, three cats, and a dog later—Theresa still hasn't finished her dissertation. Instead of a degree, she's got a houseful of adoring pets and a dead-end copywriting job for a local candle company.
Jeff, her so-called genius older brother, doesn't have it together, either. Creative, and loyal, he's also aimless in work and love. But his new girlfriend, Kim, a pretty waitress in her twenties, appears smitten. When Theresa agrees to dog-sit Kim's puggle for a weekend, she has no idea that it is the beginning of a terrifying nightmare that will shatter her quiet academic world. Soon Kim's body is found in the woods, and Jeff becomes the prime suspect. Though the evidence is overwhelming, Theresa knows that her brother is not a murderer. As she investigates Kim's past, she uncovers a treacherous secret involving politics, murder, and scandal—and becomes entangled in a potentially dangerous romance. But the deeper she falls into this troubling case, the more it becomes clear that, in trying to save her brother's life, she may be sacrific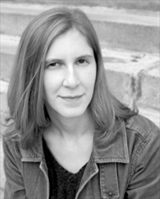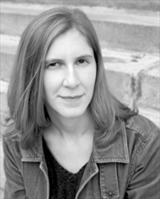 ing her own.
Emily Arsenault is also the author of The Broken Teaglass, In Search of the Rose Notes, and Miss Me When I'm Gone. She lives in Shelburne Falls, Massachusetts, with her husband and daughter.
---
2014: The Obituary Writer, by Ann Hood
A sophisticated and suspenseful novel about the poignant lives of two women living in different eras.
On the day John F. Kennedy is inaugurated, Claire, an uncompromising young wife and mother obsessed with the glamour of Jackie O, struggles over the decision of whether to stay in a loveless marriage or follow the man she loves and whose baby she may be carrying. Decades earlier, in 1919, Vivien Lowe, an obituary writer, is searching for her lover who disappeared in the Great San Francisco Earthquake of 1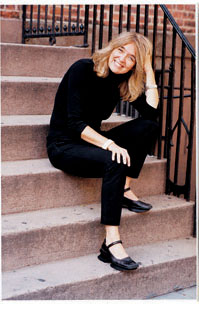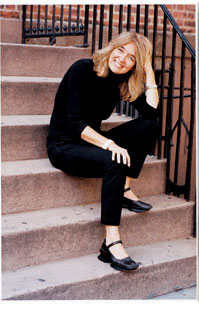 906. By telling the stories of the dead, Vivien not only helps others cope with their grief but also begins to understand the devastation of her own terrible loss. The surprising connection between Claire and Vivien will change the life of one of them in unexpected and extraordinary ways. Part literary mystery and part love story, The Obituary Writer examines expectations of marriage and love, the roles of wives and mothers, and the emotions of grief, regret, and hope.
Quiet Corner readers gathered at Pomfret School, June 17, 2014, to hear the stories of author Ann Hood.  She spoke of her childhood desire to be an author, and shared much from her own life, both the sad and the humorous moments. She has written seven books (to date) and her awards include two Pushcart Prizes, two Best American Food Writing Awards, Best American Spiritual Writing and Travel Writing Awards, and a Boston Public Library Literary Light Award.

---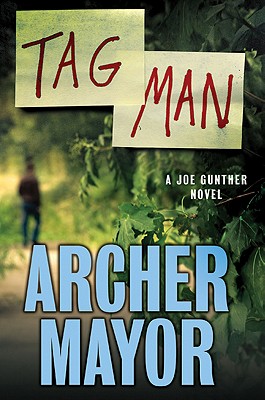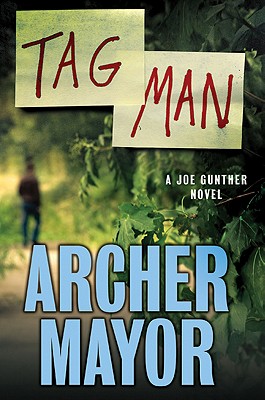 2013: Tag Man, by Archer Mayor
Across Brattleboro, Vermont, rich people (some with dark secrets) are waking up in their high security, alarm-equipped homes to find a Post-it note stuck to their bedside tables reading, "You're it." There is little sign of disturbance anywhere, nothing stolen (that anyone admits,) and only a bit of expensive food eaten as a signature. The Press loves the story and dubs the burglar the Tag Man. But who is he? And what's he actually doing? In fact, he's quickly running for his life, for what he discovers in one of these houses appears to be proof of a heinous string of murders. But is it? Joe Gunther, struggling to recover from a devastating personal loss, leads his VBI team to untangle the many conflicting pieces of evidence, while the burglar himself struggles for survival in the no-man's-land between the police and the villains. With no one knowing what to believe, or who to trust, with Tag Man running for his life in a way he never imagined possible, as no one knows who's watching as they sleep, or who truly did what, the Tag Man is critically acclaimed author Archer Mayor at his very finest.  ~ from MacMillan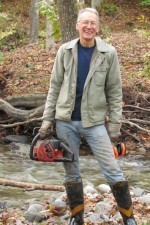 NYT bestselling author Archer Mayor entertained QCReaders for the evening at Pomfret School, June 18, 2013. Mayor is the author of the highly acclaimed, Vermont-based series featuring detective Joe Gunther, which the Chicago Tribune describes as "the best police procedurals being written in America." He is a past winner of the New England Independent Booksellers Association Award for Best Fiction—the first time a writer of crime literature has been so honored. In addition, Archer is a death investigator for Vermont's Office of the Chief Medical Examiner, a detective for the Windham County (VT) Sheriff's Office, the publisher of his own backlist, a travel writer for AAA, and he travels the Northeast giving speeches and conducting workshops. He also has 25 years experience as a volunteer firefighter/EMT.
---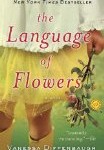 2012: The Language of Flowers, by Vanessa Diffenbaugh
 The Victorian language of flowers was used to convey romantic expressions: honeysuckle for devotion, aster for patience, and red roses for love. But for Victoria Jones, it's been more useful in communicating grief, mistrust, and solitude. After a childhood spent in the foster-care system, she is unable to get close to anybody, and her only connection to the world is through flowers and their meanings.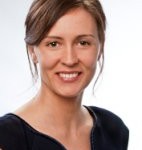 Now eighteen and emancipated from the system, Victoria has nowhere to go and sleeps in a public park, where she plants a small garden of her own. Soon a local florist discovers her talents, and Victoria realizes that she has a gift for helping others through the flowers she chooses for them. But a mysterious vendor at the flower market inspires her to question what's been missing in her life. And when she's forced to confront a painful secret from her past, she must decide whether it's worth risking everything for a second chance at happiness.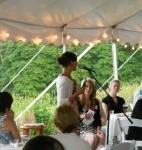 We had a fantastic evening with author Vanessa Diffenbaugh at Tyrone Farm, Pomfret, CT, Tuesday, June 19, 2012. Vanessa's presentation was every bit as engaging as her book, The Language of Flowers! Our guests , readers from fifteen Quiet Corer libraries, were seated under the tent overlooking a beautiful Pomfret panarama.  Members of The Woodstock Garden Association offered guided tours of the beautiful Tyrone Farm gardens.
---
2011: Bill Warrington's Last Chance, by James King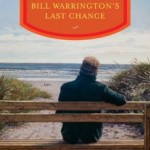 A rich multigenerational saga, Bill Warrington's Last  Chance, soars with humor,  compassion, and unflinching insight into the pain and joy of all family life, while the promise of a new generation shines bright against the ravages of aging in a man who does not go gently . . . anywhere.
On June 21, 2011, CT author James King joined readers from twelve Quiet Corner libraries for an evening at Tyrone Farm in Pomfret, CT. King shared insights into the characters of his novel, his writing process and his 30-year path to publication. Our door prize was a beautiful quilt, created by Alison Boutaugh of Thompson Public Library, and a portion of the proceeds from our ticket sales was donated to Alzeimer's research.
---

2010: In Defense of Food, by Michael Pollan
Michael Pollan proposes a new answer to the question of what we should eat that comes down to seven simple but liberating words: Eat food. Not too much. Mostly plants. Pollan's bracing and eloquent manifesto shows us how we can start making thoughtful food choices that will enrich our lives, enlarge our sense of what it means to be healthy, and bring pleasure back to eating. ~ from the publisher

Ten Libraries participated in 2010, our inaugural year. Each library hosted a book discussion and other events using the themes of Michael Pollan's book, In Defense of Food. Our closing event was Quiet Corner Eats! held at Thompson Public Library, October 2, 2010, where we hosted a vendor showcase for area agencies and businesses promoting good health through a conscientious diet, and enjoyed presentations and cooking demonstrations from Rob Landolphi, Denise Chicoine and Amy Gronus.